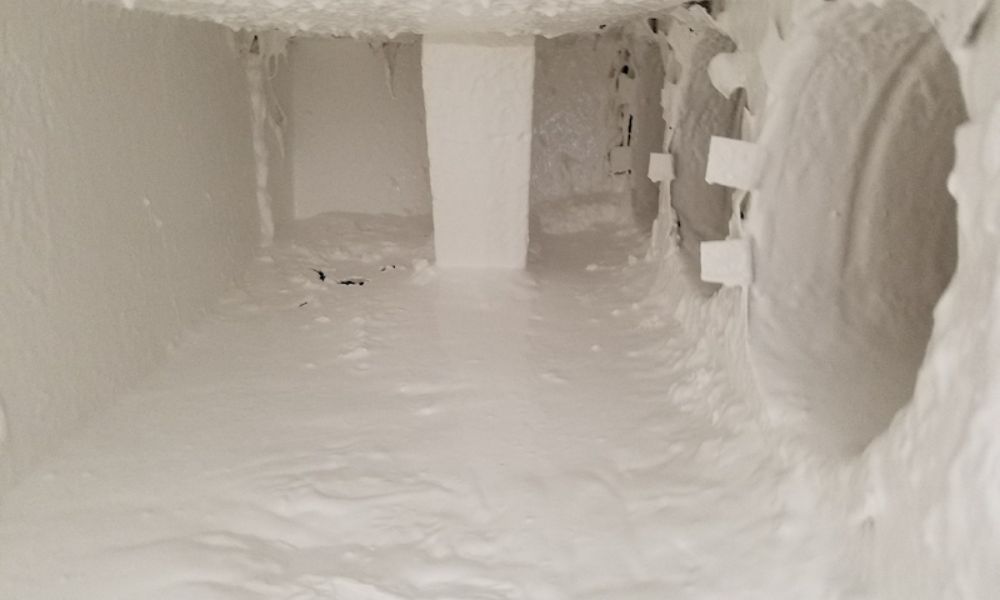 21 Jul

The Benefits of Air Duct Sealing Services

Have you noticed that your HVAC system is not performing efficiently? Does it struggle to supply cold and hot air? Are your monthly utilities and energy expenses skyrocketing? If so, you should be aware of the many benefits of air duct sealing services.
Save Money in the Long Run
It might be tempting to DIY seal your air ducts in an effort to save money. While you might save a good chunk of the cash upfront, you will likely spend more money down the line. If you lack experience and knowledge in HVAC maintenance, there is a higher probability that you will make a costly mistake.
A professional, on the other hand, possesses the skills and background to ensure effective sealing that will last much longer than if you did it yourself. Consider expert services to guarantee an effective sealing that will not require regular adjustments.
Create a More Comfortable Living Space
Seeing as a professional can provide a more effective sealing service, their work is likewise more likely to provide a comfortable living space. Sealed ducts help your HVAC perform at a higher level, ensuring you have the optimal temperature conditions inside your home.
You will receive more heat during the winter and better cooling during the blazing summer months. This is essential if you want to maintain the most comfortable living experience.
Reduce Your Carbon Footprint
Sealed ducts do not just provide a more effective HVAC system—they lower monthly utility bills by ensuring the most energy-efficient performance that will not eat up large quantities of electricity. As such, they also help reduce your energy consumption, which is extremely beneficial to the environment!
Reducing your carbon footprint saves the earth and can cut your monthly expenses tremendously. Professional air duct sealing services are a win-win for any homeowner.
There are many benefits of air duct sealing services, and nearly all of them save you money over time. Consider our expert services for all your needs here at Duct Squads! Our friendly team is eager to work with you and help boost the performance of your HVAC system.